Projects & Services
Digital Humanities, Digital Heritage and Learning.
Cross Library designs and develops innovative tools and services for Digital Humanities, Digital heritage, School and Learning.
We provide automatic analysis of text and document repositories (text mining), we designs and develop data exploration interfaces, multi-lingual semantic search engines for digital archives (private and public).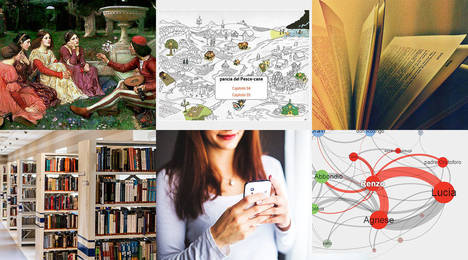 Natural Language Processing and semantic technologies are applied to literature works in learning contexts.
A prototype has been developed and tested, the "crunched book", which is focused on computational models of narrative.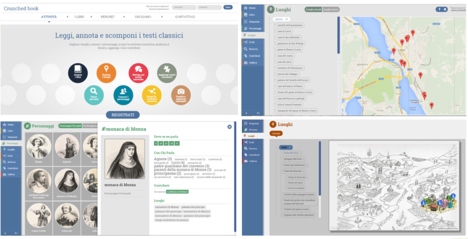 These technologies and methodologies can be used in a wider scenario, including not only school and education but also broader activities such as exploring the digital cultural heritage.
Cross Language Semantic Search for Digital Libraries
Cross Language Semantic Search helps users get the right answer to their queries: the user writes a query in her/his own language; the request is issued to our servers that identify the required information, and returns all documents/videos/images that relate to the same concepts as the query, in any language. Servers return a list of hits, together with the information to be displayed on the hits page.
In a typical project development configuration a preliminary indexing phase is needed: our crawler downloads and indexes customer data and metadata contained in her/his catalogues, preferably via OAI-PMH protocol. Secondly, when the end user performs a search, her/his request is sent to our servers which retrieve appropriate and relevant hits in all required languages. The rendering of these hits is normally delegated to the customers application. Cross Language Semantic Search is an optimal solution for customers that want to enhance the search capabilities over their repository.
Cross Library Semantic Search includes by default the following features:
General purpose query translation.
General purpose concept extraction.
General purpose query expansion (synonyms and similar concepts).
General purpose named entities management.
Our services are flexible, in the sense that they can be customized according to each customer specific requirements. Possible customizable items are:
Source and target languages.
Management of query expansion.
Adaptation to non standard metadata.
Domain specific translation dictionaries.